---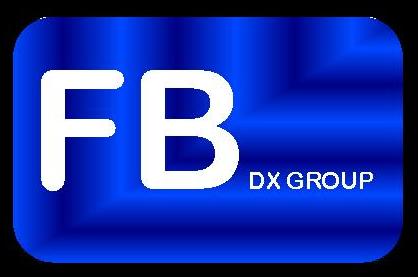 Current News
Free QSL Cards
Foxtrot Bravo provides a lifetime supply of free generic QSL cards to all fully active 11m operators using the FB callsign. See here for the QSL card design and all postage and QSL management is also free. It is still possible to have personal QSL cards with your call sign on and any other personal requirements, these will be supplied at cost. For more details contact 26FB001
Foxtrot Bravo DX group Biographies
The Foxtrot Bravo DX group now offers a free biography page of your choice and design linked ot the main site from the Bio's web page. You can have anything you like, within reason, you can link to your own pages already hosted or we will help you design and create a new page and host it for you. You can include shack information and pictures, family, other hobbies and your local area for instance. Please contact 26FB001 Dave for further information etc. Link here to the Bio's intro page.
Foxtrot Bravo Online Directory
Because of recent spam problems that have caused me untold woes with regard to email etc. and then I changed the way the membership was created using an online form, that also had some teething problems. Some call signs do not appear in the directory. I apologise for this. I have tried to recover the information, but I just cant recover any more than I have included, sorry.
So if you want to be included in the online directory, or the information displayed is incomplete or wrong, please email 26FB001
Spammers
We appear to be keeping the spammers at bay, the cluster pages have not had spam for a few weeks now and the email address' are only getting minimal spam as opposed to 350+ spam emails a day. Fingers crossed but for the moment we are nearly spam free.
Cluster
Foxtrot Bravo International Freebanding DX group has now started a cluster section of the site, with a basic chat facility. You can add both worked and SWL spots from any band, frequency or mode. This cluster is currently open to all who want to use it. Foxtrot Bravo website administrators will monitor the cluster pages to ensure no abuse takes place. Any abusive comments will be removed and this may results in password access only. But for now please feel free to read and add spots to the cluster pages.
---
---